Diary of Events
September-2019
Wolves Are Coming For you
Thu 5th 19:00, Fri 5th 19:00 Sat 7th 15:00 & 19:00
BGT Present
Wolves Are Coming for You
SHOWCASE PLAY FOR TRAINEE ACTORS 2019
Starting in 2019, the BGT English Theatre Company is proud to announce an annual show which specifically show-cases the abilities and talents of a limited number of young or student actors. The project has two aims:
Firstly, we hope to draw attention to some young actors from Luxembourg, aged between 18 and 23 who are either studying at drama school or are planning to pursue a career in the performing art. Luxembourg produces many high-quality actors and actresses, almost all of home study theatre abroad, but often find it hard to gain recognition. This project will give these young performers a chance to been seen on a public stage, outside the circle of their drama schools.
Secondly, by choosing new and challenging pieces designed for a smaller casts, the project will give the performers a chance to develop their skills by tackling larger roles in pieces which would not, normally, be available to them in the usual drama school or college environments. It will have the chance to showcase their talents to the public and to others in the theatre world. The actresses will also be paid for their work and will receive a contract as Independent Artists which can be used to build their CVs.
The first show in this programme, will be Joel Horwood's thought-provoking 2017 play "WOLVES ARE COMING FOR YOU". Written to be performed by a small number of actresses playing all the roles, the piece concerns the fear which grips a small village when rumours spread that wolves are menacing the town. As the fear grows to panic, the villagers gather together in a church hall which was built on the site of a former pagan temple – a place where men and women would gather to tell and share stories. After all, doesn't every person and every community have a story which explains who they are and why they have arrived at the current place in their lives? As the town-folk begin to behave like a pack of the very wolves they fear, they start to turn on the outsiders in the community. But this crisis also forces the characters to face themselves and confront the hidden doubts which have brought them to this place The play shows the ease with which fear can turn to isolationism and violence – a trend which can be stopped if we will only listen to everyone else's story.
"An enemy is someone whose story you have not heard" Irene Butter
Tickets and more information will be available from May 2019 at: the.bgt.lux@gmail.com
Produced by arrangement with Nick Hern Books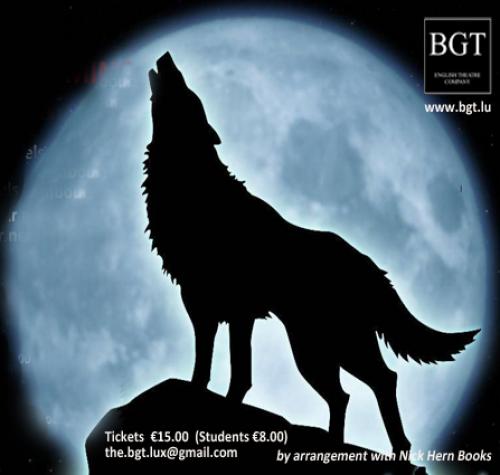 Location: ISL studio theatre
PIRATES ANNUAL BBQ
Sunday 15th from 3pm
Pam and Alan have graciously offered their home and garden once again for the Pirates Bar-be-que. Please bring something to put on the BBQ (for yourself) and perhaps a salad or desert to share. There will be soft drinks, wine and beer for which a contribution of €5 would be appreciated.
Annual General Meting
Fridsy 27th at 19:00
Pirates AGM will be held downstairs at the Ming Dynsty restaurnt - followed by dinner.
The following documents will be sent out at the begining of September:
Agenda
Minutes of the 2018 AGM
Proxy forms
Treasurer's report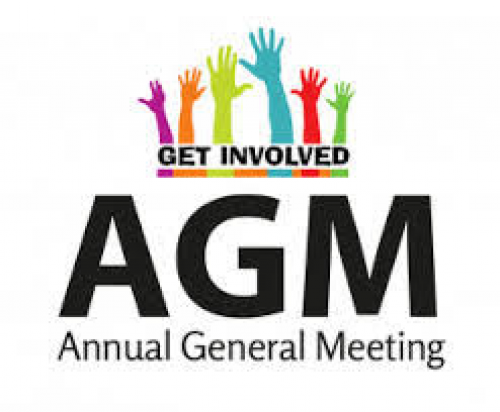 November-2019
Melusina the Pantomime
Thu, Fri & Sat at 19:30 plus Sat, Sun at 14:30
The famous tale of Melusina is retold as a traditional British pantomime, a musical comedy for all the family. This is a fun spectacle with song, dance, silly jokes and a whole cast of colourful characters to take you through the story of Luxembourg's favourite mermaid.
Melusina is a half-human half-water spirit, who starts life under a mysterious curse that gives her a fishtail once a week. She falls in love with the nobleman Count Siggy, but the curse catches up with her and she vanishes into the dark. The Count and friends have to find her, and the search takes in many characters - good and bad spirits, villains from foreign lands, witches and ghosts as well as a troupe of female builders, willing but foolish little yellow helpers, and other odd sorts. Will they find Melusina? And even if they do, will they be able to solve the riddle and rescue her?
Pantomime in Britain is a much-loved form of musical theatre show designed as entertainment for both adults and children alike. There are certain traditions the Brits always follow, (and the multi-national cast of Pirate Productions also will) but you don't need to know anything about them to enjoy yourself.
For adults and children from 5 years.
Location: Kinneksbond, Centre Culturel, Mamer (42 Route D'Arlon, Mamer, L-8210)