Diary of Events
April-2020
English Drama Group (Lycée Michel Rodange), A One-Act play
Saturday 25, Sunday 26 April - there are different start times for each performance
English Drama Group from Lycée Michel Rodange (under the direction of Tony Kingston) presents
A One-Act play
Running time: 0h50. Tickets: Unknown. To reserve: www.lmrl.lu
Location: Theatre Ouvert (143 Rte de Thionville, Luxembourg, L-2611)
May-2020
TNL, Why?
Saturday 9 May at 20:00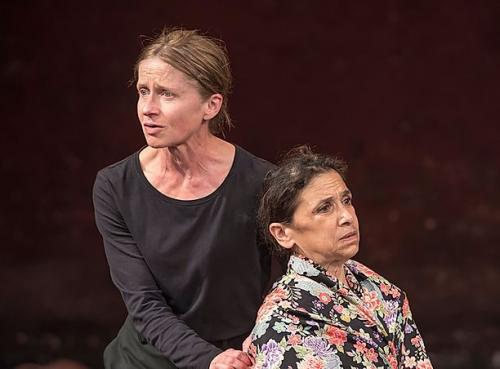 Théâtre National de Luxembourg presents
Why?
The famous director, Peter Brook, and his longtime partner, Marei-Hélène Estienne, present a new work musing the ultimate questions of existence.
A poignant reflection created by a theatrical master mind as his career comes to a close, Why? is an extraordinary introspective opus by a relentless artist and visionary. In it he asks: Why theater? What's it for? What is it about? Brook, who has been based in France since the 1970s, has revolutionized the performing arts around the world for multiple generations of artists through his work and writings.
Theatre is a very dangerous weapon. - These words have been written in the 1920s by one of the most innovative directors the theatre has known, V. E. Meyerhold. He saw all the menacing dangers theatre and art were going through in the 30s in Russia. Until the very last minute, he hoped that the revolution could win, and paid for this with his life.
Running time: Unknown. Tickets: €25. To book: luxembourgticket.lu, tickets@luxembourgticket.lu or call 47 08 95 1.
Location: Theatre National du Luxembourg (196 route de Longwy,, Luxembourg-Merl, L-1940)
Broadway Stories
Friday 15th May 19:30, Sat 16th May at 19:30 and Sun 17th May at 14:30
Pirate Productions and Harmony Municipale Schifflange present:
Broadway Stories
Similar to the Showtime 1 & 2 productions, an evening filled with the best moments from various well-known musicals performed by a large wind orchestra, a chorus and solo singers, as well as dancers. The selection contains songs with various themes, from sad and serious to funny and joyful, ensuring that there is a good mix of different emotions and experiences throughout the show.
Some songs or medleys will be played instrumentally just by the orchestra, to feature the full palette of great sounds it can produce, some songs will have soloists performing them in accurate costume with props and a projected backdrop, some songs will feature 8 to 10 dancers, and some songs will have a chorus with or without soloists. This provides a good mix of different art forms combined to one colourful show.
The box office is now open. BUY TICKETS
Location: Centre Sportif Schifflange (12 rue du Parc, Schifflange, L-3872)
June-2020
TNL, The Open House
Thursday 11 June at 20:00, Saturday 13 June at 20:00, Tuesday 16 June at 20:00
Théâtre National de Luxembourg presents
The Open House
Father and Mother have united Daughter, Son and Uncle around them in their living room in order to celebrate their wedding anniversary. From behind a newspaper and out of the protection of his restraining wheelchair, Father keeps lashing away at his offspring and brother with cynical meanness and dark, deadpan remarks. Numbed by habit, the family dismisses these attacks with dismal resignation, every now and then preparing a counter-offensive before realising such a project's utter waste of energy.
The family dog's vanishing sets in motion a series of disappearances leaving Father remain immured in his wheelchair whilst the familiar decor around him changes – the human punching bags, which used to surround him and which he's relied on for survival, are eventually removed, leaving him more and more disoriented and crumbling.
Anne Simon is directing this short play by Will Eno. Eno is a playwright who constantly explores that fine borderline between truth and fiction. 'The Open House' won the 2014 Obie Award, the Lortel Award for Outstanding Play and a Desk Drama Award.
Running time: Unknown. Tickets: €20. To book: luxembourgticket.lu, tickets@luxembourgticket.lu or call 47 08 95 1.
Location: Theatre National du Luxembourg (196 route de Longwy,, Luxembourg-Merl, L-1940)
LEAPA - Annual Summer BBQ
Saturday 27 June at 18:00
LEAPA is holding their
Annual Summer BBQ
Everyone is welcome. For more information and to reserve: info@leapa.eu
Location: To be decided
LEAPA - Poetry & Short Story Competition (Deadline)
Tuesday 30 June at midnight
LEAPA is holding a
Poetry & Short Story Competition
Everyone is welcome to participate. The deadline is Tuesday 30 June. For more information: info@leapa.eu
Location: Not applicable
October-2020
LEAPA at Top Squash - Annual Quiz & BBQ Evening
Saturday 3 October at 18:30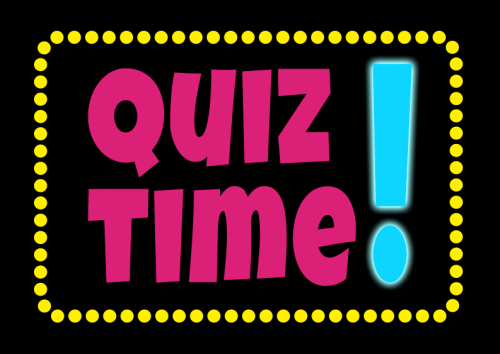 LEAPA is holding their
Annual Quiz and BBQ Evening
All are welcome. For more information and to reserve: info@leapa.eu
Location: Top Squash (25 rue de la Gare, Sandweiler, L-5218)